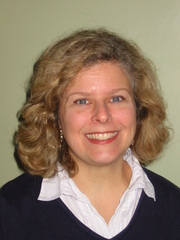 "Music is the universal language of mankind."

Henry Wadsworth Longfellow




As far back as she can remember, Laura has had 2 great loves in her life-children and music. Laura started babysitting at an early age and continued through her college years, and has always had a natural rapport with children. She started singing around the house as soon as she could talk and has participated and performed in numerous choirs, plays, concerts, musicals, operettas, weddings, and is currently singing with a 13-piece orchestra. She started playing the piano at age 16 and has never stopped. Laura has an undergraduate degree in music from the University of Illinois and a graduate degree in early childhood education from Roosevelt University. She has over 20 years experience teaching private applied piano and voice lessons. She also taught early childhood in an elementary school district for 20 years.